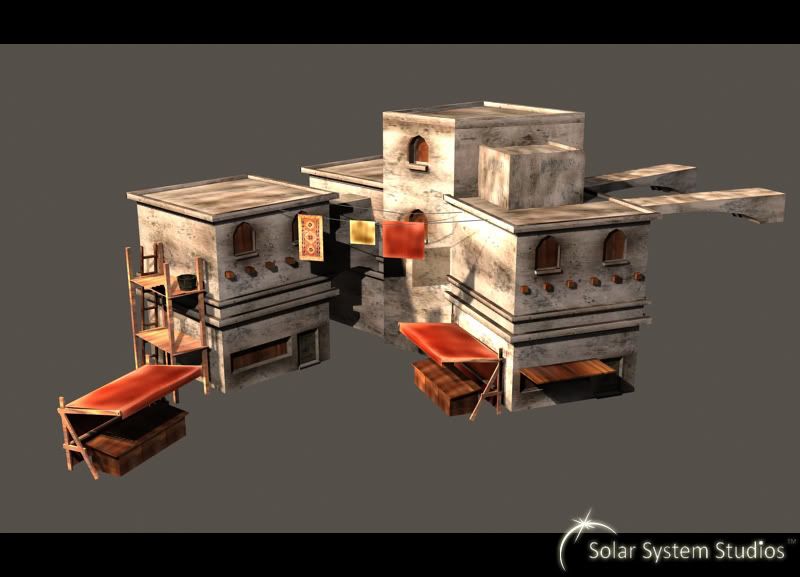 Hi,
I am temp working for Alternox Studios, Chigwell, Essex, UK. Who are at the present time working on a MMORPG using the RC2 engine. This game boast to be an indepth Medevil Tropical MMO. With all the fun in the sun. Graphics are current generation, supporting shader 2.0 and directx 9.
I have joinned the team as a Game Designer, but im more of a creative lead artist as i am designing the environments for the MMO, many levels consist of desert towns in sort of a close to close style.
Here are a few examples of the work being done:
About Realm Fighter 3D
"Realm Fighter is a 3D online game - a massive multiplayer adventure (MMORPG), with monsters to kill, quests to complete, and treasure to seek. You control your own character who will improve and become more powerful the more you play. This is a game where everything that happens isn't pre-determined. The possibilities of what you do in Realm Fighter are endless – the paths you take in the world are up to you, but one thing is for sure, it won't be easy! You have an ultimate mission to become ruler of the realm! But remember, dark secrets lurk in dark places…"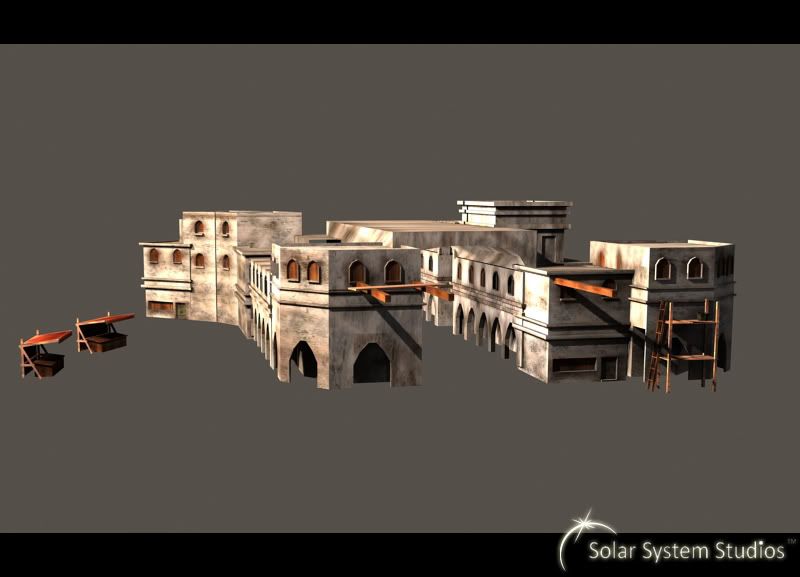 Response from the studio so far.
"Solar System Studios has helped us develop the impossible of a in depth Massive Multiplayer of massive proportion, also we are amazed by the professional quality of the models they have produced for us" Jonny, CEO Realm Fighter."
Most of the game play and features are still underwraps and are kept from the public. Realm Fighter will be the first Medieval MMO which has the tropical style to it.
Thank you
J.Allsopp